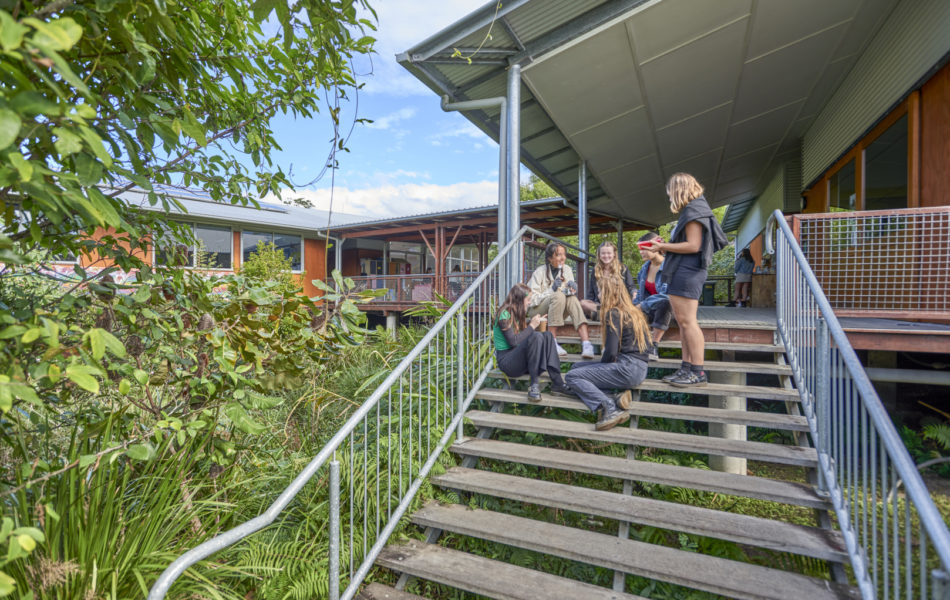 MULLUMBIMBY STEINER SCHOOL 2008
BJA has been working with Shearwater, The Mullumbimby Steiner School since it's inception.
Stage 6 completed the first stream of the high school in 2018. Six classrooms and staff facilities include art & technology specialist teaching spaces connected by a wide open spine walkway. Large sliding and panel lift doors open the teaching spaces to maximise cross ventilation in response to the semi tropical climate. Class activities can then spill out into the covered courtyards. The new complex is connected to the Stage 5 buildings via a timber bridge over the rainforest edged creek.
Environmentally sustainable design – ESD elements include high ceilings for optimised natural light and cross ventilation, solar PV panels and roof water harvest for on site re-use.
Refer also to Shearwater Early Childhood and Shearwater Primary School