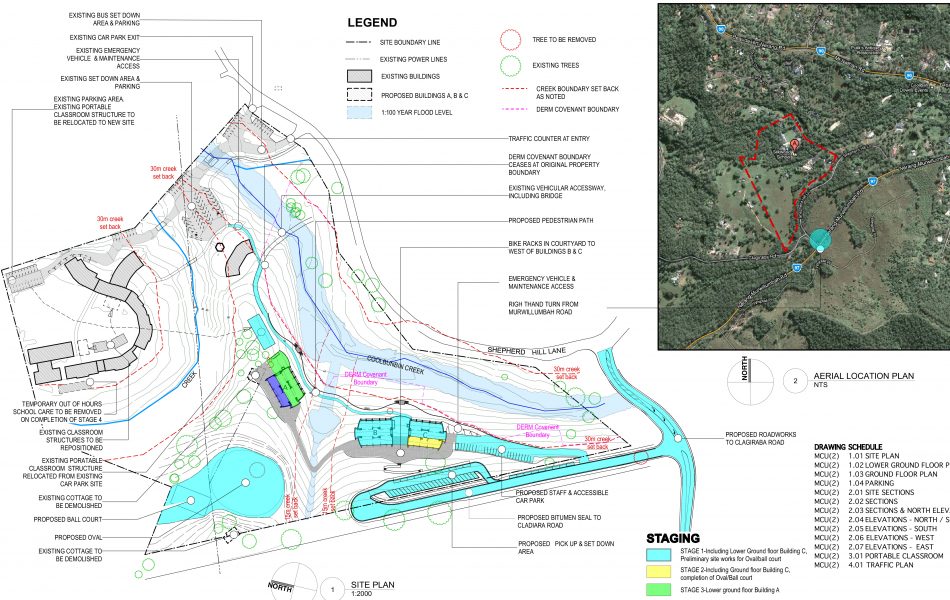 SILKWOOD MASTERPLAN 2002 – PRESENT
Silkwood School has grown from a small Primary School in portable classrooms to a full Early Childhood, Primary & Secondary educational establishment over 20 years.
The School's innovative methods of teaching have required a progressive re-evaluation and adaptation of facilities over time since 2002 and BJA's master planning has guided this transformation.
Two creeks run through the site and the environment surrounding these waterways has been rehabilitated and developed into a significant educational facility. Passive and active environmental systems are integrated into the buildings. The roof of a covered walkway is made with solar cell to generate most of the School's energy needs. The walkway links the High School to the Primary School and Kindergarten buildings.