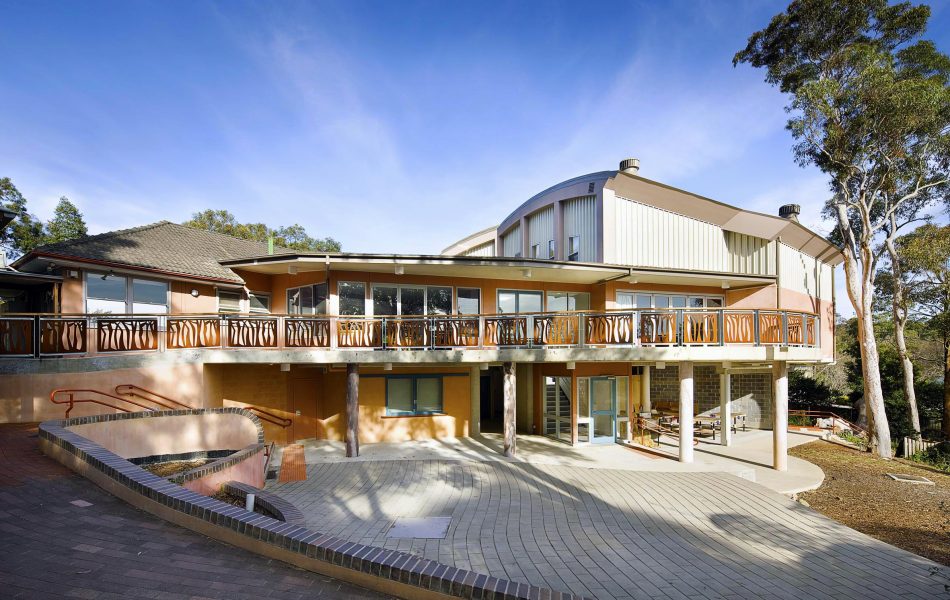 The Bundjalung Nation  People
BELROSE 1987 – 2001
Kamaroi school's new hall completes the Master Plan that received DA approval in 2000. This stage includes a new primary school hall, staff room & learning support rooms as well as amenities, canteen, music and craft rooms below. The two storey building is carved into the site achieving an engaging and friendly scale despite a packed program. The sinuous verandah edge circumscribes the lower level piazza to create an active community meeting space. The well-equipped stage and acoustically modelled hall support a variety of uses within a beautiful space.
We chose to create an aesthetically beautiful and colourful hall (rather than the usual black ceiling techno space), so as to support the full variety of activities the space nurtures.
Previously commissioned timber and masonry classrooms follow the contours to provide level access to connected garden courtyards on the upper side. Undulating verandahs articulate entries and provide covered play areas, bag storage and breezeways. Internally, the shape and colour changes in response to the child's age and psychological needs.  The school was awarded Warringah Council 1995 urban design award.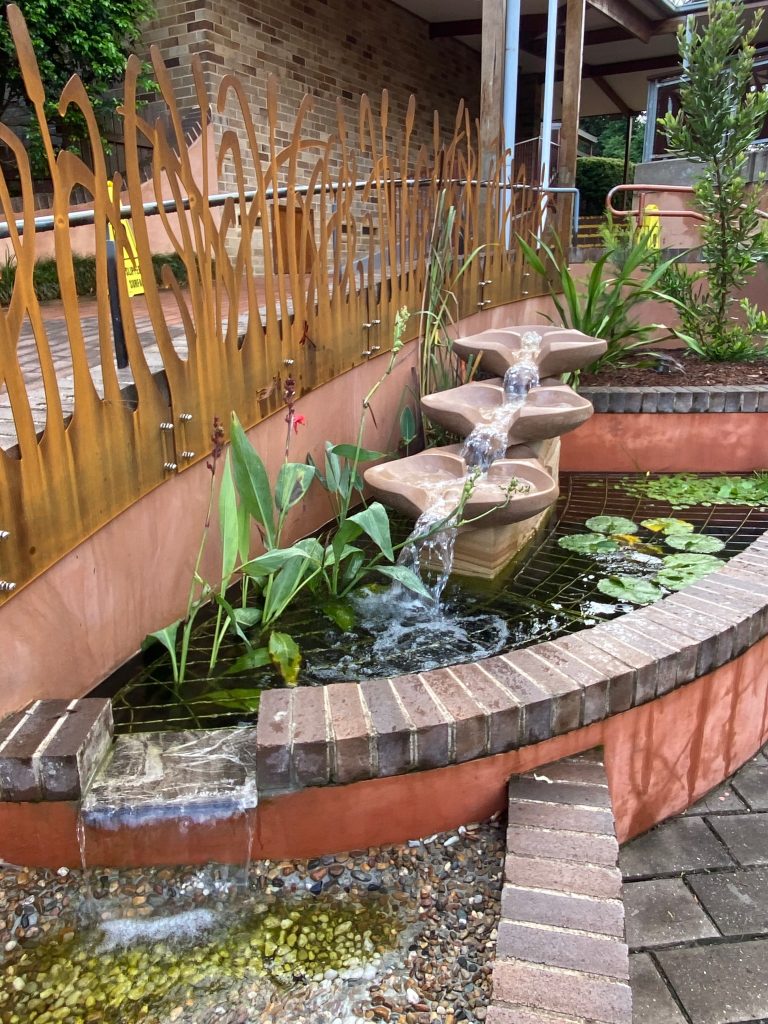 A Flowform water cascade and garden creates a focus to Kamaroi school's piazza, the place where students, teachers and parents meet.
The spirit of nature has been brought back into the heart of the school.  Sculpted Flowforms create  rhythmically pulsating figure of 8 movement of the water, evocative of living organisms. Rhythm is so fundamental to the art of Steiner education.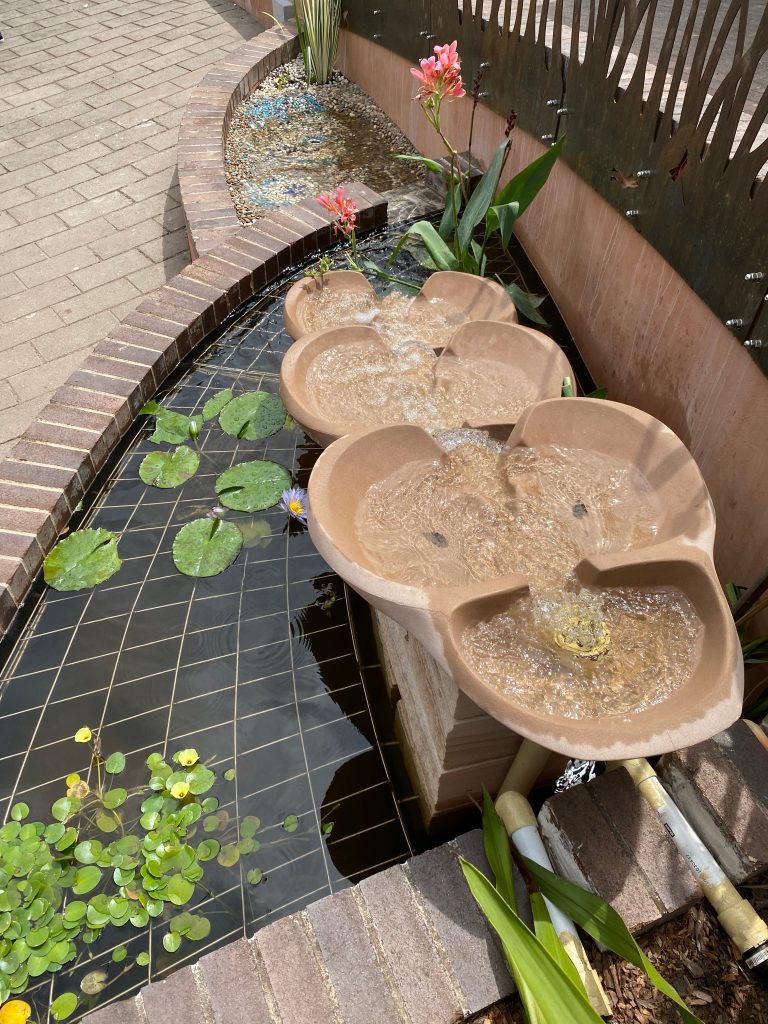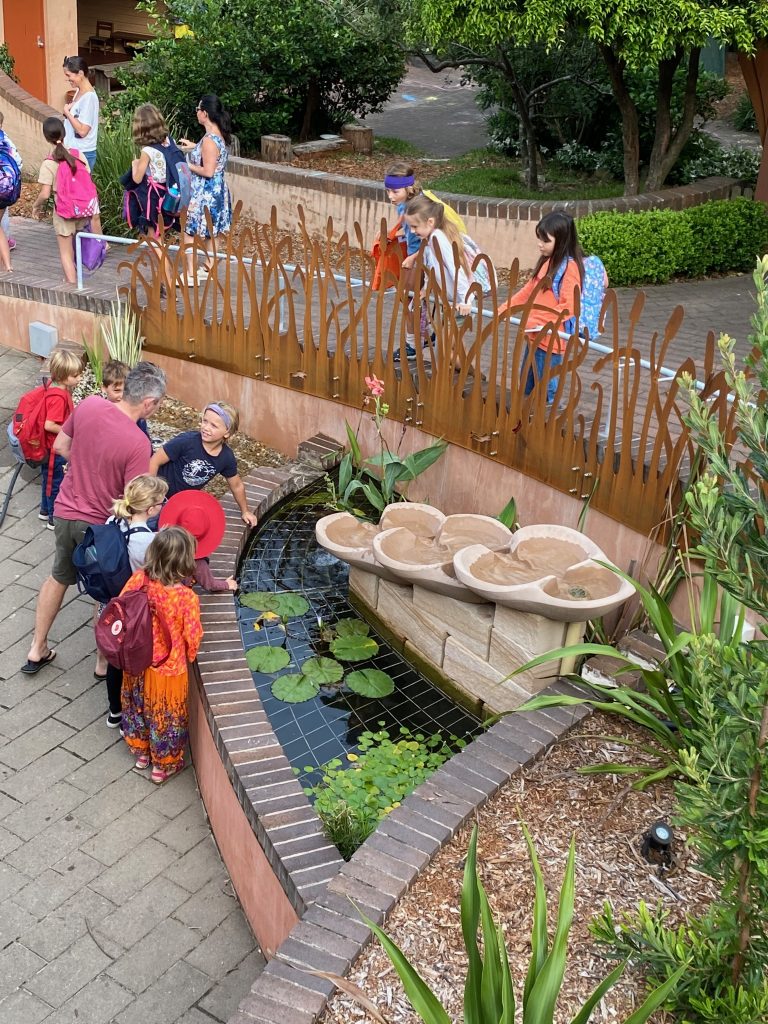 A safety fence was required! Freehand sketches of reeds were traced in CAD and used to laser cut core ten panels.  Farewell to the standard picket fence.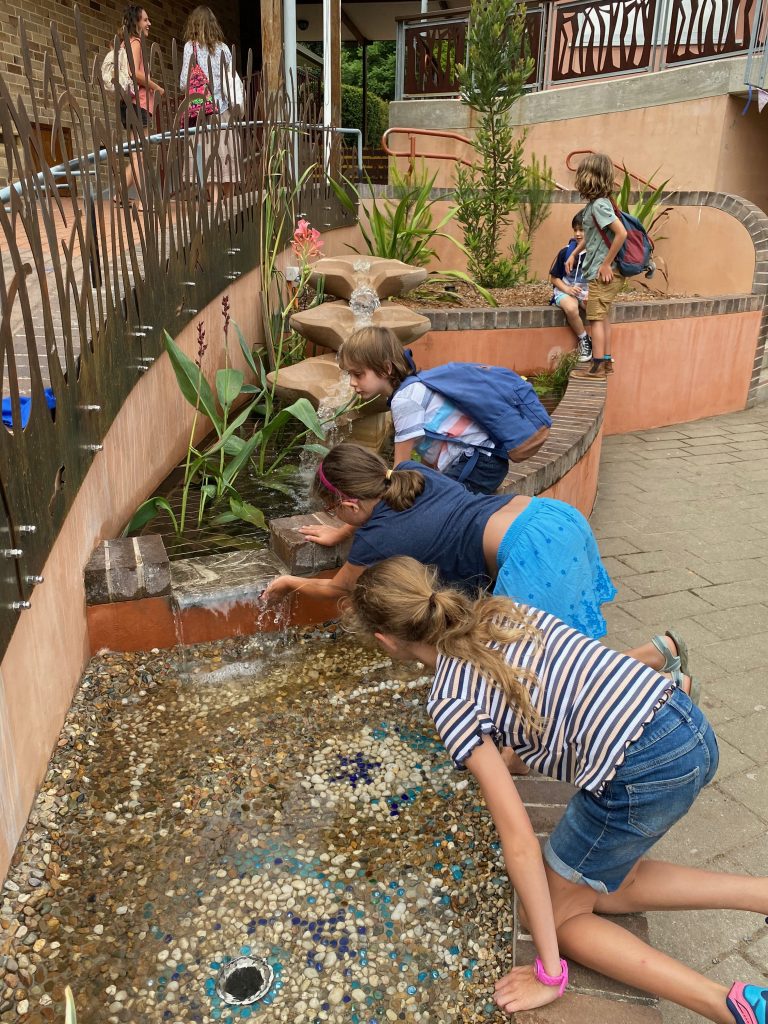 Child friendly heights allowing the children to explore their curiosity, watch and feel the movement and patterns of the water as is cascades down.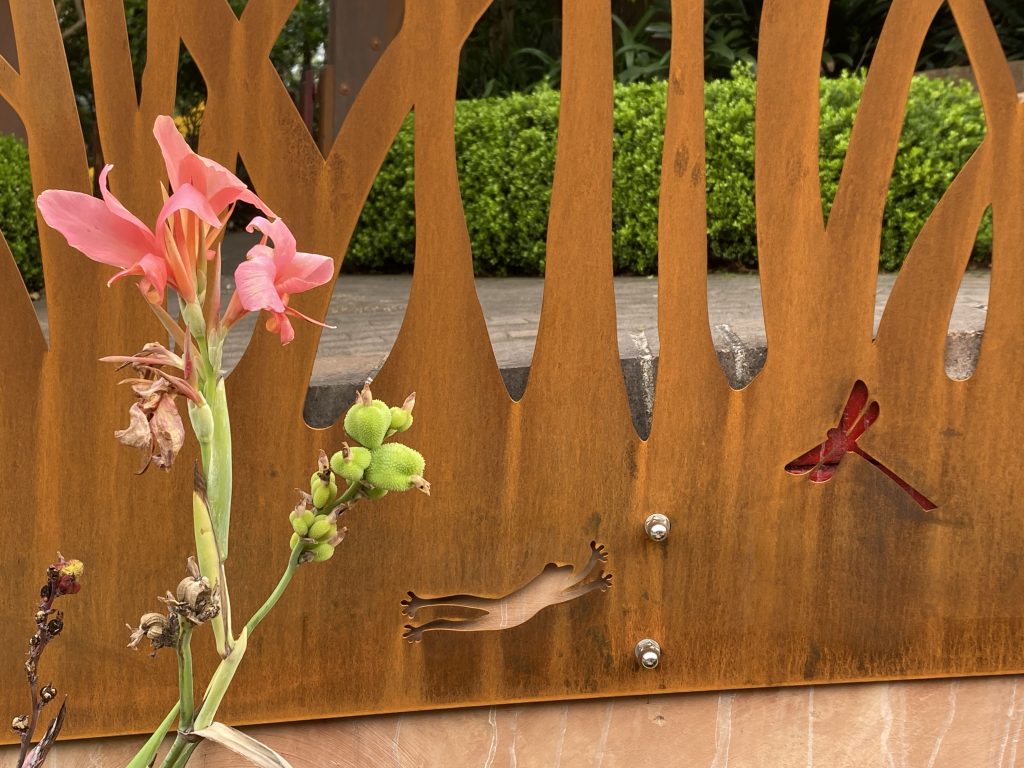 A leaping frog meets dragon fly.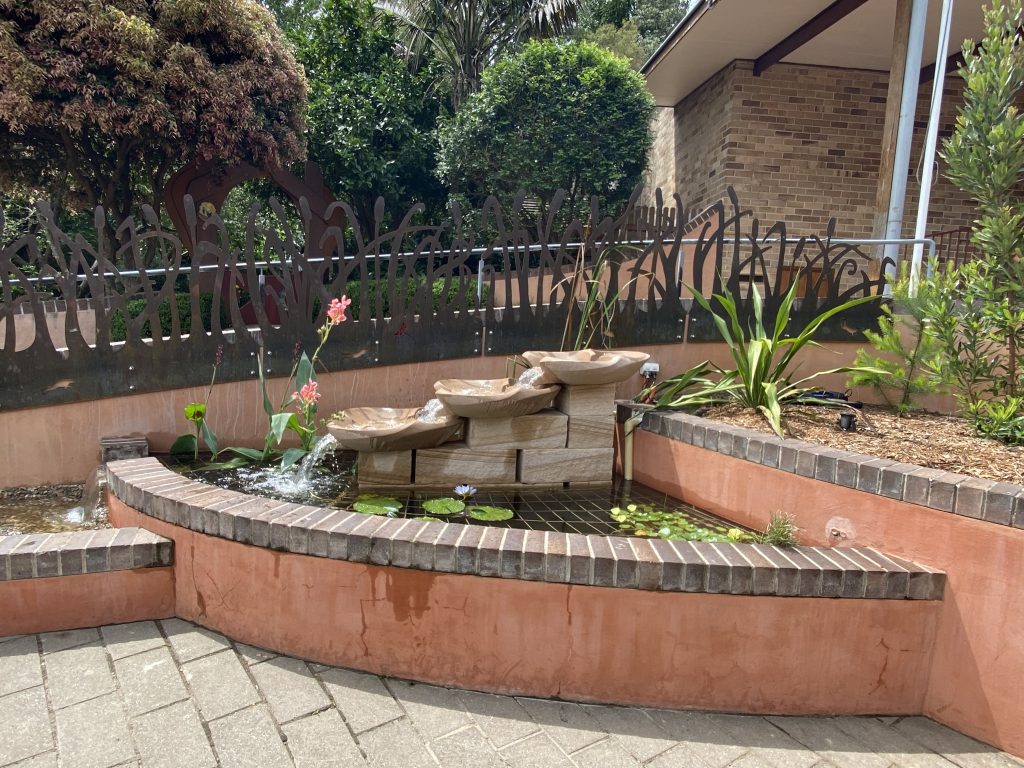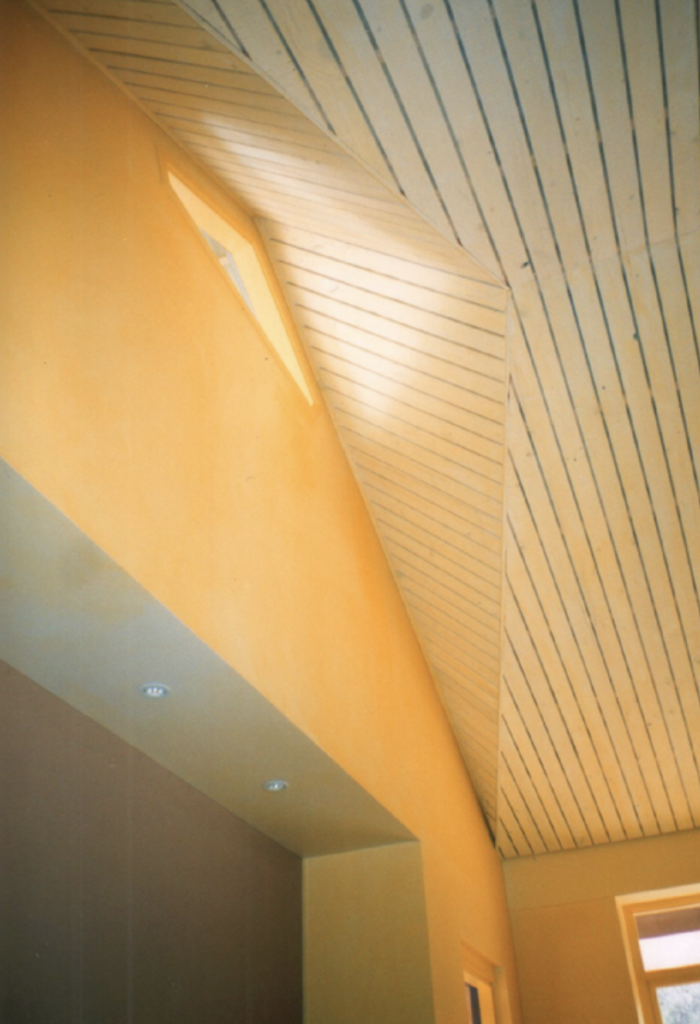 Ceiling detail of Class 5 with colour and geometry reflecting the Egyption cultural epoch that is studied in this year