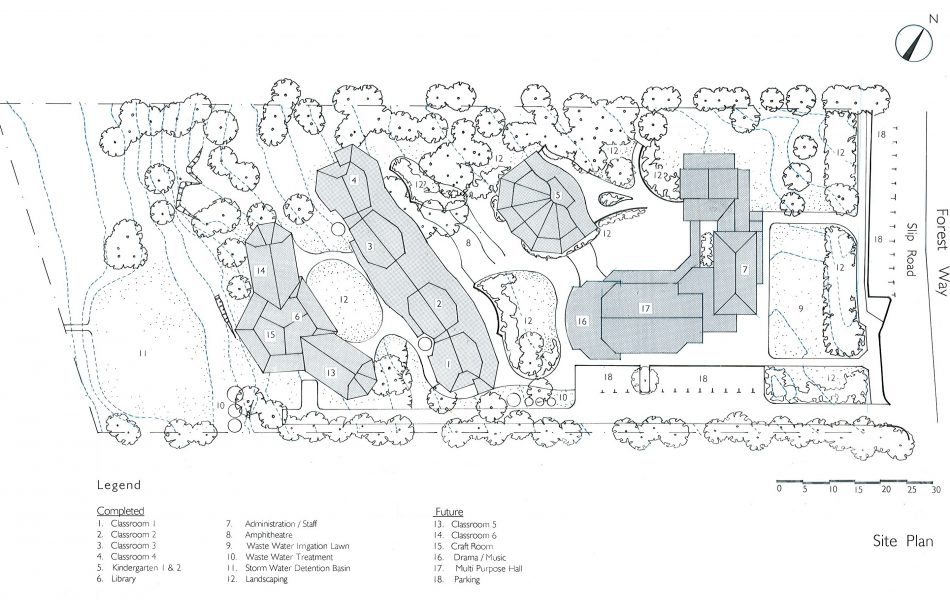 Kamaroi School
The original Kamaroi Master Plan established a block plan layout in 1992 to ensure the site could accommodate and gain approval for a full primary school. Traffic, parking, stormwater and and on-site sewerage needs were resolved with sensitivity considering the adjoining Garigal National Park.
When the Federal Government rolled out its BER grants in 2010, the School was able to construct the final part of the plan which included the school hall, craft room, canteen and additional administration facilities. The Hall was carefully sited to minimise loss of playground space and locate parking under the hall, whilst a "heart of school" outdoor piazza was created, served by a canteen and pizza oven!
The sequence of plans below is indicative of the evolving improvements that can be made as the Master Plan is implemented – founded on well resolved fundamentals.