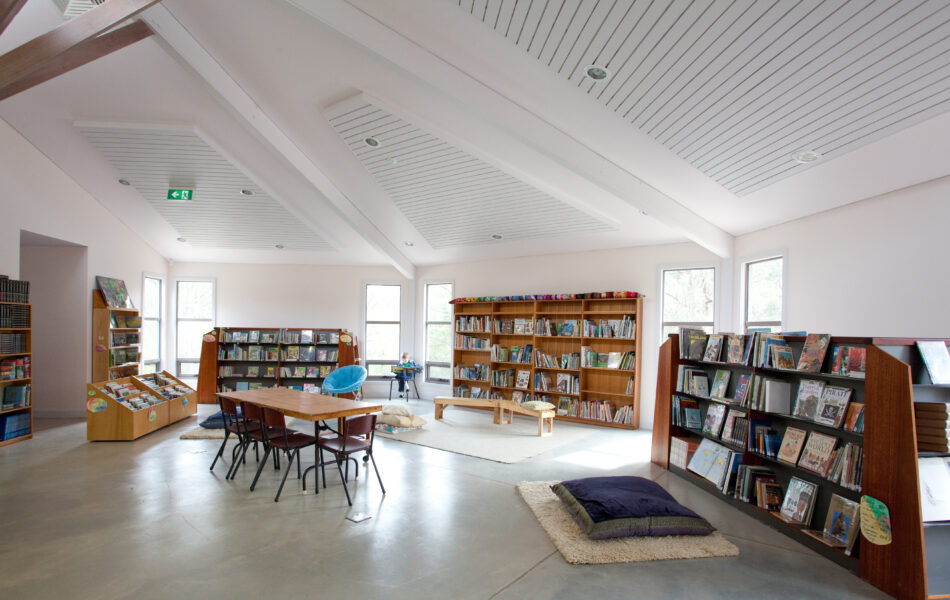 Armidale Waldorf School is designed to suit the bushland setting. BJA have been been part of the Armidale NSW Waldorf School's development since inception in the early 1980's. Master planning, community workshops, alterations and new buildings have been completed in close collaboration with the school community.
The construction of the BER Hall and Library followed.
The hexagonal class 1, 2 and 3 rooms were followed by the more rectilinear class 4 & 5 buildings. Generous north facing windows are protected by the timber pergola. The child's development is supported as they transition from the nurturing hexagonal shapes to the more alert Class 4, 5 room shapes. This is complemented by the colour sequence from warm reds for younger children to yellow.
The school is exemplary in its sustainable building initiatives including rainwater harvesting plus on-site reed bed sewage treatment. The school buildings are centred around a biodynamic garden in a rural bushland setting.
Visit to the schools website to see 3D video of the classrooms.