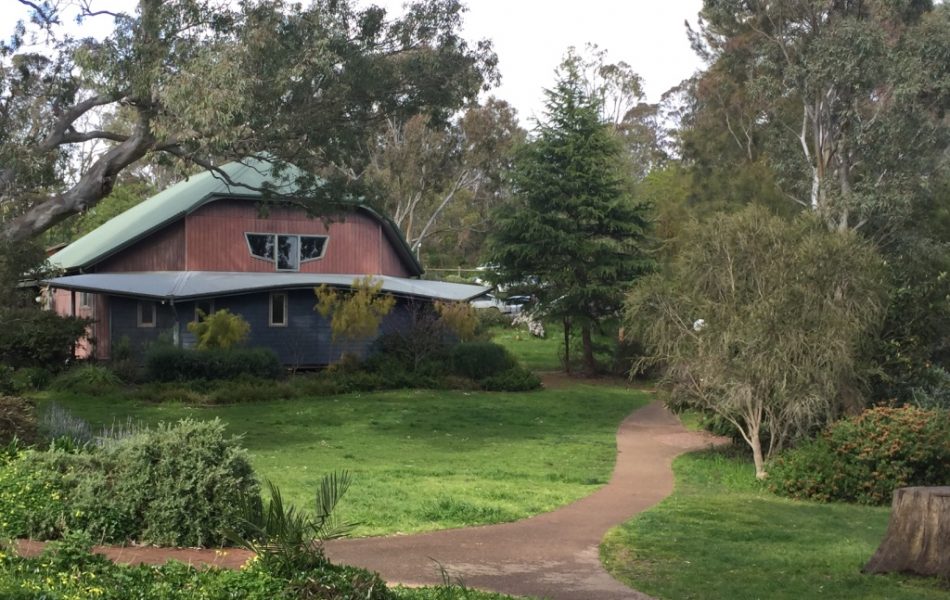 MOUNT BARKER WALDORF SCHOOL
1985 – CURRENT
BJA completed the original Masterplan in 1985 which set the pattern for a village school where individual buildings and precincts are served by paths and roads. A school oval was cut into the centre of the site as a unifying element.
From the Masterplan, BJA then designed the Arts & Craftsroom plus Primary and High School classrooms, the Administration Building in its central location and the economical timber framed Eurythymy room Rammed earth walls on concrete slabs provide cooling thermal mass suiting the Adelaide climate of cold winters and hot dry summers.
All the specialist buildings have a bilateral symmetry with organic and connecting gestures, whilst the twin classrooms follow an elongated pattern with generous verandahs adjoining common courtyards.