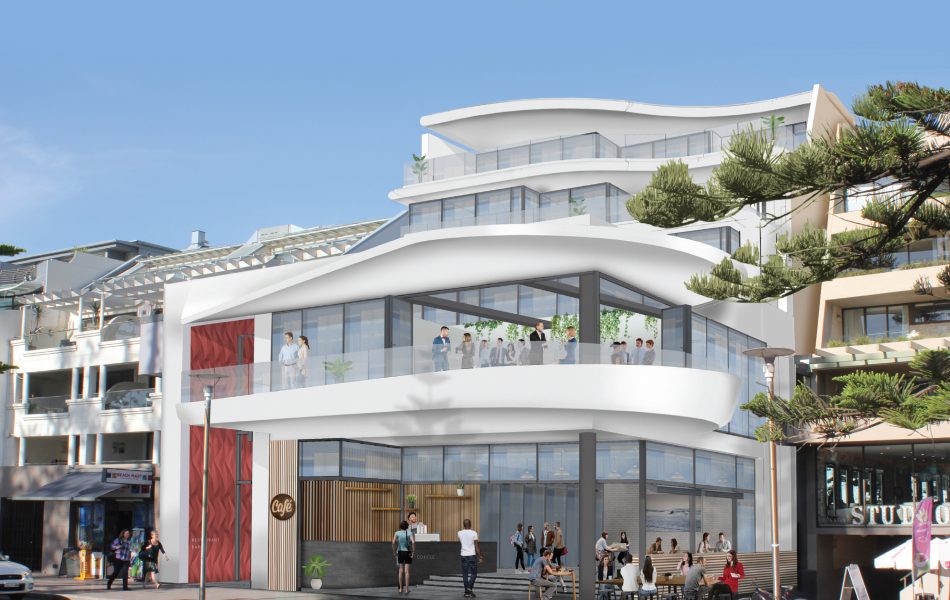 A key beachfront site in Manly
Three beachfront properties will be amalgamated to create a new landmark building in Manly. Permeability at street level contributes to civic space and a broad sweeping balcony above encompasses sunshine and ocean views.
Commercial restaurants will operate across three levels with residential apartments set back at upper levels. Basement car parking and storage is accessed via a rear lane.