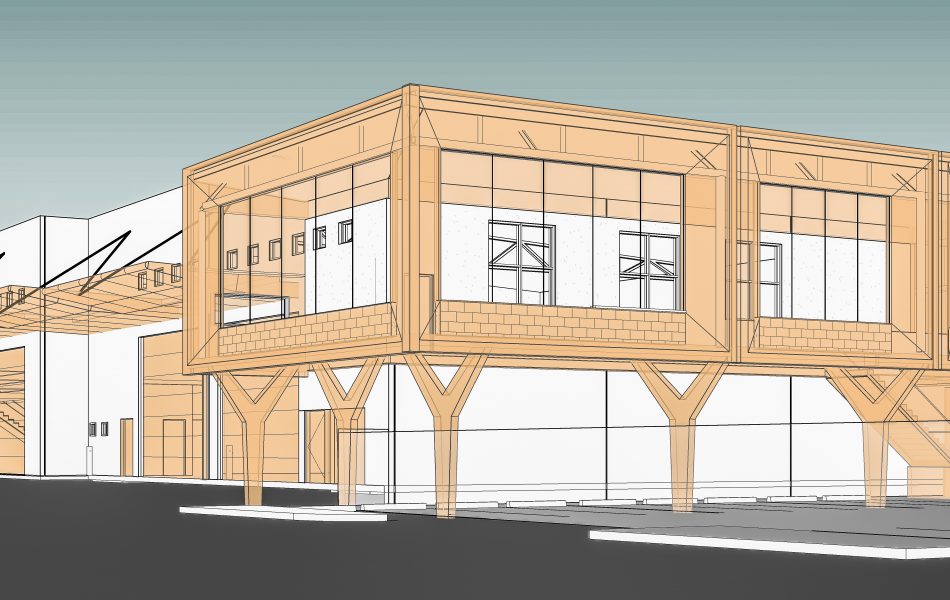 Warriewood 2018
The new owner's initial brief was to upgrade the existing industrial warehouse transforming the large storage shed to branded corporate headquarters.
The design included attached mezzanine offices, finely detailed profiled cladding system, frameless glazing and client specific internal finishes and amenities.
Challenges overcome included dynamic negotiations with Council to achieve client's preferred solution, numerous design changes during construction required documentation on the fly, noise management concerns during concrete demolition for neighbours, progressive occupation during build affected construction strategy + critical path.
Quality results were achieved through our positive, proactive collaboration with a high calibre 'can-do' calm builder.