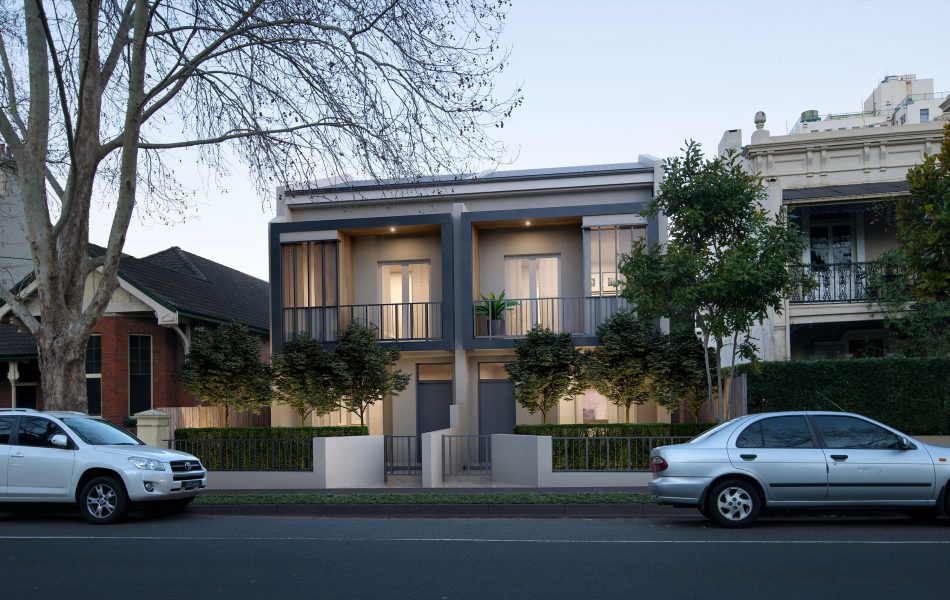 A unique development opportunity in a heritage conservation precinct transformed a paved car park into two new terrace houses. The site in North Sydney had been a paved yard between a heritage listed Victorian terrace house and a Federation brick bungalow.
The property was subdivided down the middle to create 2 freehold residential lots. An exceptional architectural solution created contemporary dwellings respectful of the local heritage value, whilst not mimicking style and detail.
Each house plan is different in plan and differentiated with contemporary materials and detailing, responding to site conditions & adjoining neighbours. Sunlight, privacy and open space are maximised whilst overshadowing is minimised.
A third level attic bedroom was achieved within the steep pitched roof with windows opening to the rear, eastern aspect as dormers were not permissible in the street façade.
Off street parking was not permissible from West Street and so rear lane access was required. Successful negotiations with neighbouring properties gained Right-of-Way to generous garages.