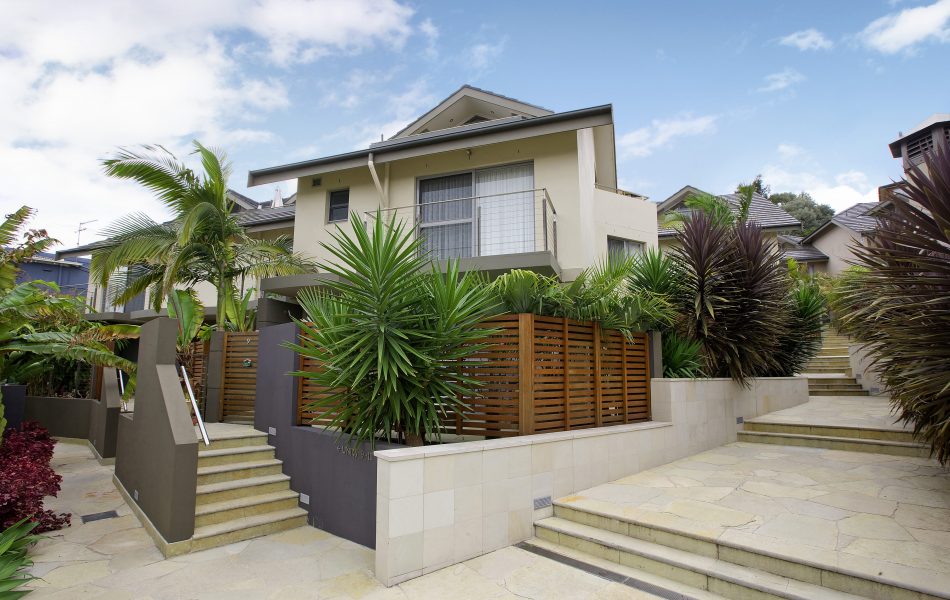 FAIRLIGHT 2006
The site was originally a sandstone quarry which required extensive site remediation due to its use as a petrol station for many years.
BJA's finely honed design strategy yielded 18 residences over basement parking and despite the compact, irregular site, each townhouse has its own private front and rear courtyard and shares a swimming pool and gym. Privacy for each dwelling was ensured through careful siting, window and balcony orientation and landscaping.
The floor plan of each townhouse is unique and their north facing orientation provides ideal solar access,district views and natural ventilation. The development has a strong clear public identity, models excellent urban design and was a successful commercial enterprise.