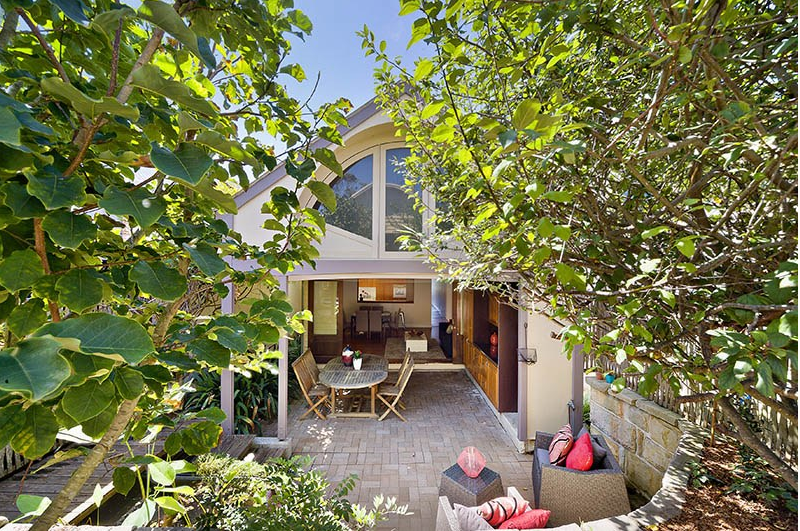 This early 1900s timber workers' cottage has been transformed into a contemporary beach house overlooking Manly Beach. A tiny 230 sqm site just over 5.0 m wide necessitated keeping as much of the original envelope as possible, however the internal spaces have been reconfigured with living spaces at both ends of the long narrow plan providing living area with views to the beach to the east plus a private courtyard & dining space at the west end, both with lofts above, accessible by ladder.
Built up to the southern boundary, the original north side passage has allowed the creation of light filled courtyards and gardens for the kitchen, bathroom and main bedroom. The original pitched gable roof form has been cut back in the centre to provide two bedrooms with northerly aspect and a view to the beach.
Original kauri floors and hardwood wall and roof framing was retained and exposed hardwood and plywood was used throughout.