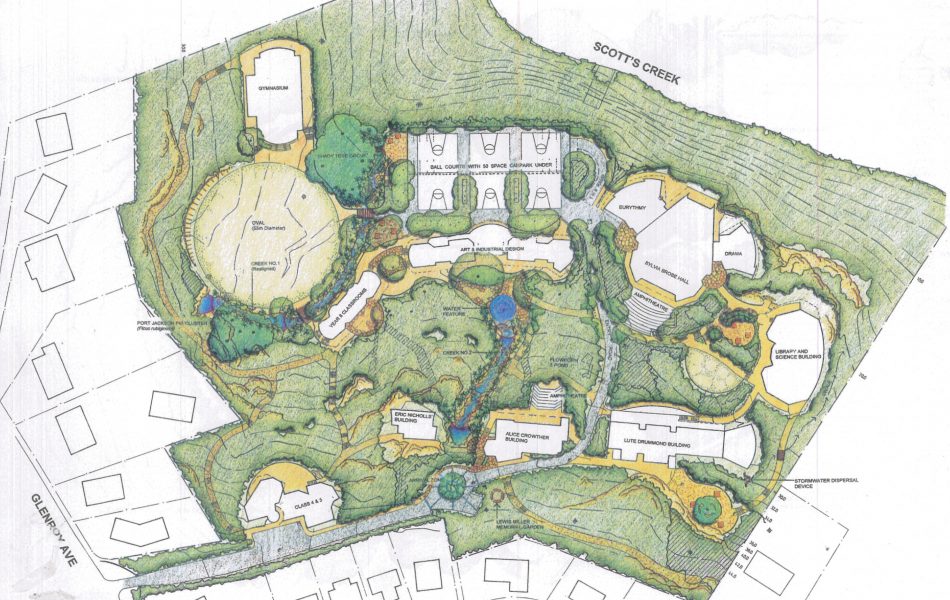 Glenaeon Masterplan 1991- 1996
Glenaeon was the first Steiner School in Australia opening in 1957 on a 5Ha bush site in Middle Cove.
In 1991, BJA were commissioned to prepare a Master Plan to determine the capacity of the site for optimum primary and secondary student numbers and additional buildings. Adaptive re-use of existing buildings plus new building siting to minimise environmental impacts were explored plus planning and approval path ways.
The guiding premise of the Master Plan was to retain and enhance the bush setting. High quality bushland was retained as the heart of the school with buildings sited to ensure a bush outlook from all classrooms. Storm water flow was sensitively diverted and landscaped to create a second sporting oval.
As a result of the Master Plan Glenaeon Castlecrag site was purchased to provide a more intimate lower Primary School environment simultaneously alleviating traffic & parking congestion at the Glenaeon Middle Cove campus.
Development Approval was granted in 1995 for extensive new buildings, sporting facilities and environmental upgrades. BJA followed up with the design and delivery of numerous new facilities on both campuses that were anticipated in that Master Plan.