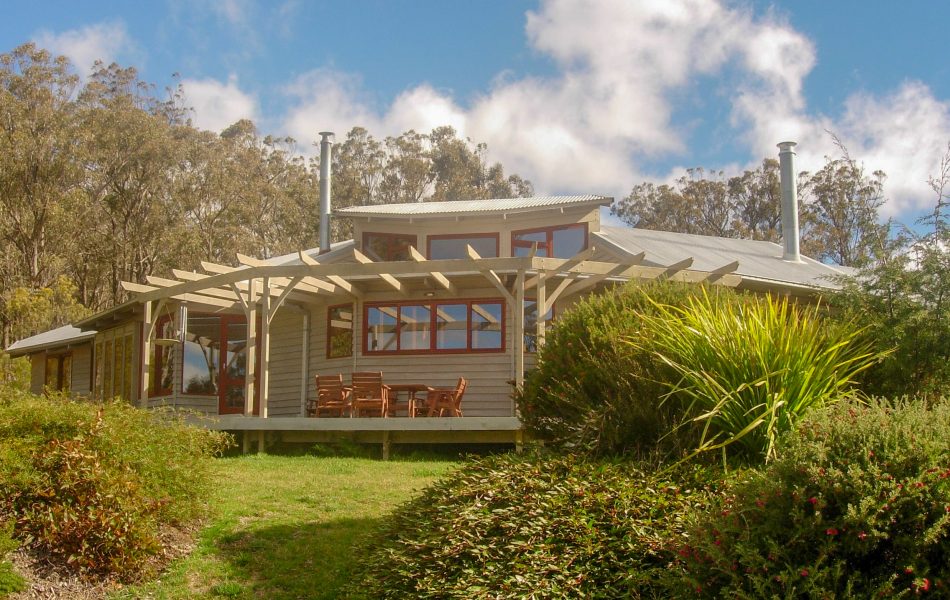 ARMIDALE
1992
The design form of this sustainable home was inspired by the clients' interest in gliders with the central kitchen/dining "cockpit" commanding  views across the broad rolling paddocks. Curved  and layered roofs peel off to either side and the northern aspect opens to winter sun in this cool temperate climate.
The dark basalt stones collected from the site provide an excellent heat sink for the Trombé walls used to warm the living rooms in winter. Solar panels and slow combustion fuel stoves augment space heating and provide hot water.
Stringybark timber framing and weatherboards were milled from trees on the site and non-toxic/low VOC Bio and Livos paints were used.
Baxter and Jacobson Architects also designed a workshop for the clients