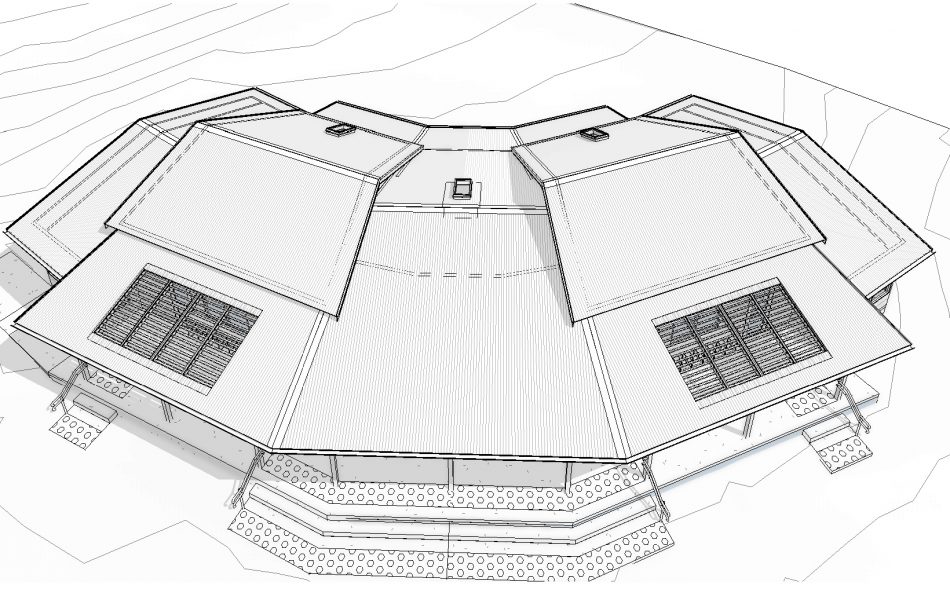 BJA prepared a Masterplan for Mumbulla School, Bega in 2012 followed by the design of a new purpose built Kindergarten in 2017. In the meantime, an adjoining block of land became available and offered a larger site and potential school expansion.
The Kindergarten replaces the old adapted building that was no longer up to standard and the new site now overlooks the beautiful Bega River Valley.
The building form curves around the site contours to face north, opening to a generous playground. Two mirror image classrooms are linked by wide sunny verandahs with shared facilities between. The main spaces have high vaulted ceilings with lower ceilings creating more intimates spaces at the edges.
Integral ESD optimises thermal performance including north orientation for solar access, double glazing, cross ventilation and superior insulation.
Low VOC paint finishes, cork flooring and hardwood timber structure reflect the priority for natural materials to create healthy and beautiful learning environments.
Construction of the building is due to commence in 2021