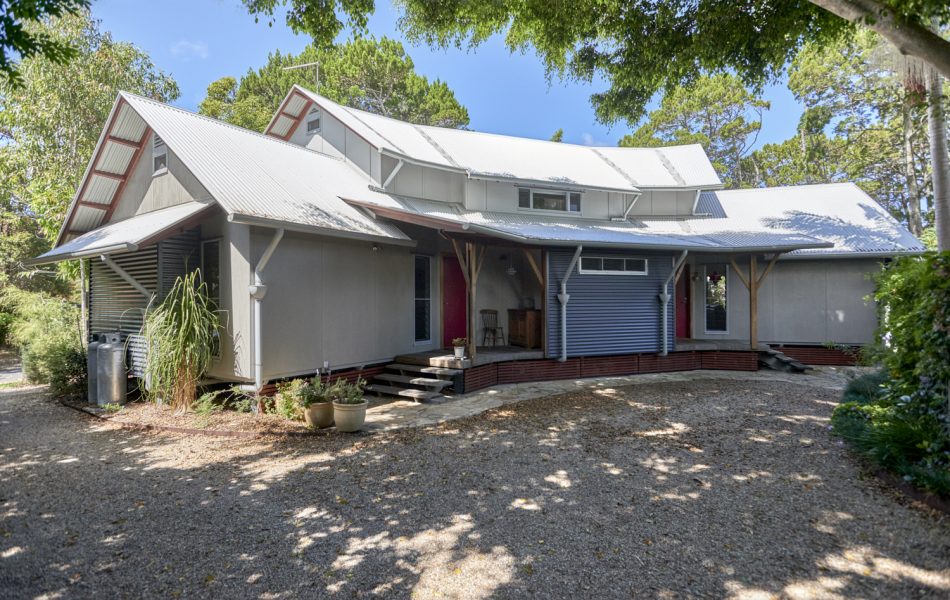 Byron Bay House 2016
This new house is in Suffolk Park, a beachside suburb at Byron Bay, NSW.
This small yet spacious home has a compact footprint and responds to the beachside climate. Louvred and sliding windows and doors open to naturally cool the house by cross ventilation, whilst the open sculpted staircase draws cool air up into the first floor bedrooms.
The gently curved plan, beautiful hardwood detailing and refined alcoves, cabinetry and interconnecting spaces combine to create a jewel box home. Beautiful jewel coloured details compliment the natural material finishes.