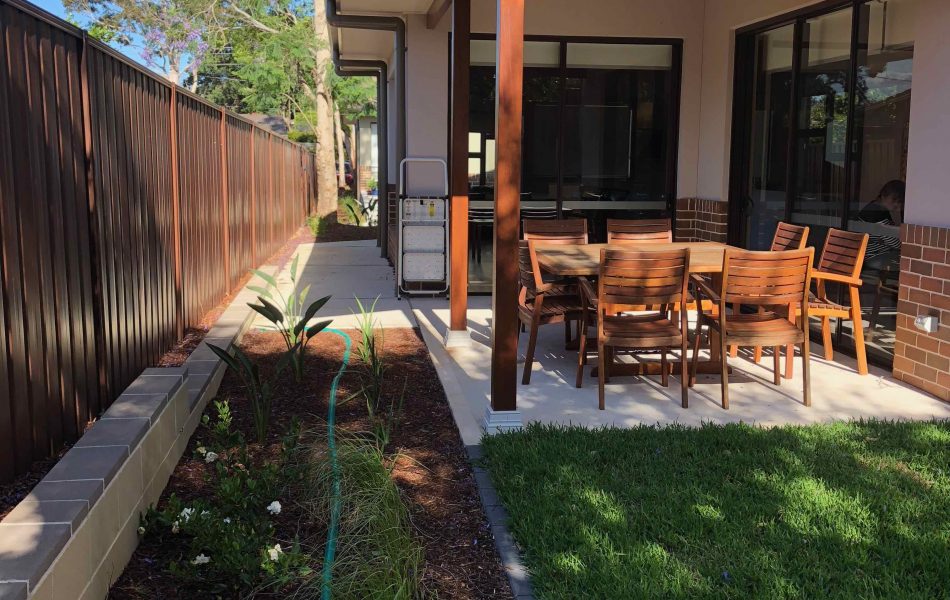 Warrah Jasper Road Group Home 2018
To acheive the required accommodation of two 5 bedroom homes on this extremely tight site, it was necessary to make the raer home two storey. The stairway was designed so a chairlift can be retrofitted and the two upper level bedrooms and office suits more mobile residents.
The design took advantage of a side laneway to add a second entry for the rear dwelling, through a common courtyard that separates the two homes. Both homes share an innovative integrated heating and cooling system that uses a heat pump to heat  water  for reticulated in slab heating and also for domestic hot water supply (the installation and extensive pipework is now enclosed). The heat pumps are powered by photo voltaic roof panels and reduced running costs are anticipated. The system includes a tablet based control and monitoring interface and a ducted  airconditioning system using water as coolant.
Each home has a variety of qualitatively different bedrooms, lounges, quiet rooms, nooks and  decks to suit different needs and moods.