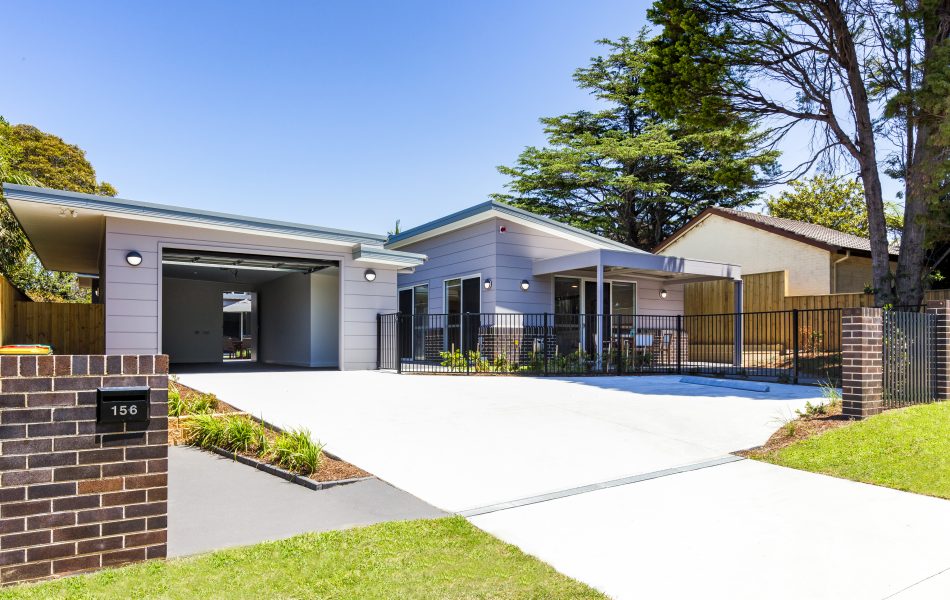 Group Home Elanora Heights 2017
This group home is one of 4 we designed for the Sunnyfield Disability Services group as part of their transitioning of residents from  outmoded institutional care. Two self contained homes were designed on  each of the 4 sites each with their own entry and outdoor spaces whilst sharing some communal areas.
Living rooms with north facing with generous ceiling volumes, solar access and adjoining outdoor covered spaces provide a social hub for  each home, with bedrooms located on the cooler sides. Shared facilities include a craft workshop and garden areas, as well as garages.